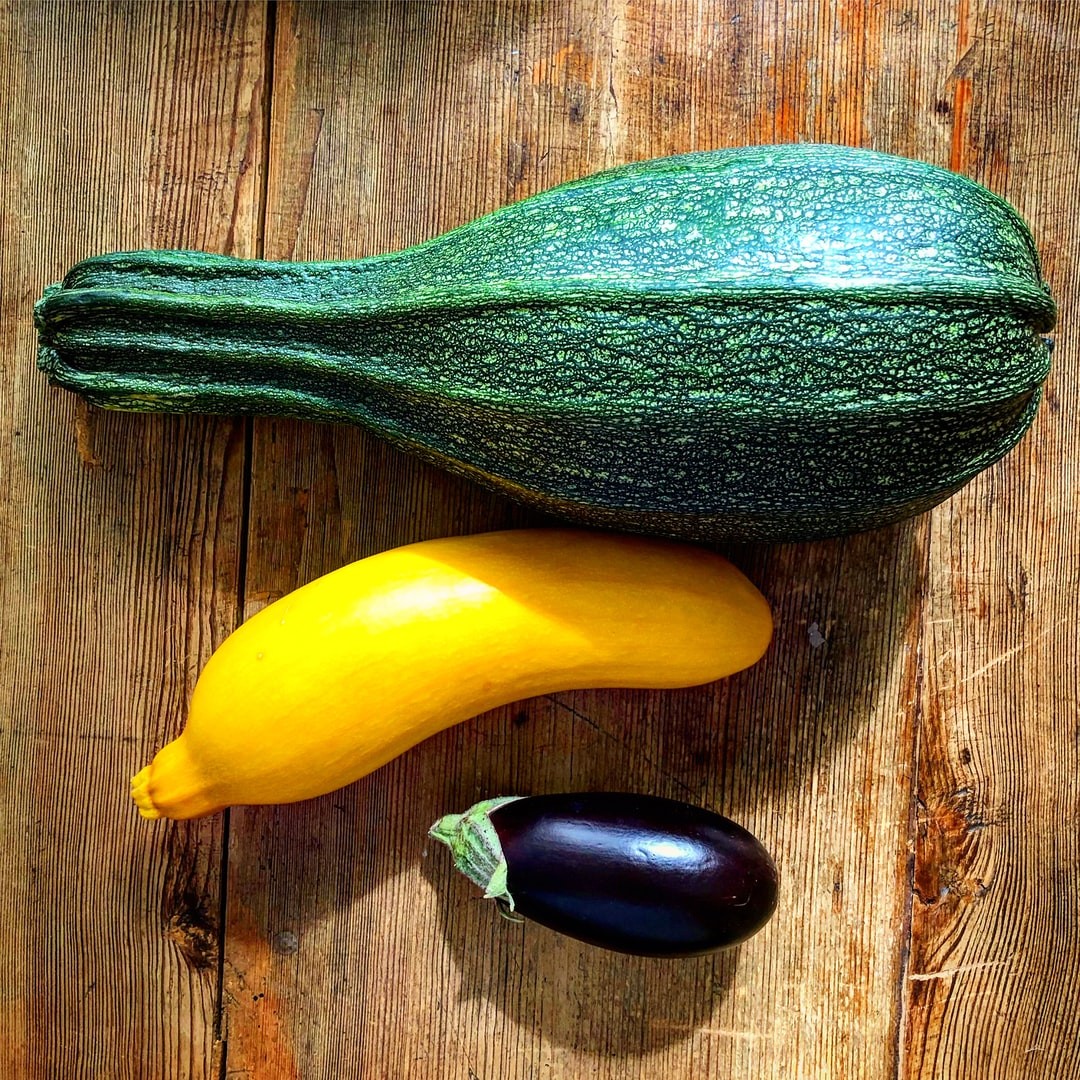 Stuffed Zucchini Boats
These are fun to make and fun to eat! I replaced the sausage with ground beef and I and used pesto instead of chopped or dried basil. I used gruyere cheese but you can also us an old cheddar or parmesan. Get creative.
Source: http://www.barbarabakes.com/2013/07/stuffed-zucchini-boats/ (Entered by Kelly Graham)
Serves: 6
Ingredients
3 medium zucchini View Available Products
1 pound ground beef View Available Products
1 medium onion, chopped
1 clove garlic View Available Products
1 teaspoon chopped basil (or dried) View Available Products
1/4 cup breadcrumbs
salt and pepper
1/3 cup grated cheese
Step by Step Instructions
Preheat oven to 375°.
Cut zucchini in half lengthwise and using a spoon, scoop out flesh, leaving 1/2-in. shells.
Chop the scooped out flesh of the zucchini in small pieces and set aside.
Brown sausage in a large sauté pan over medium high heat. Add onion and cook until meat is no longer pink and onion is tender. Add garlic and cook for another minute. If necessary, drain any excess fat.
Stir in tomatoes, basil, and chopped zucchini. Add salt and pepper to taste.
In a small bowl, combine breadcrumbs and parmesan cheese.
Divide the sausage mixture between the shells (boats), and then top with breadcrumb mixture.
Bake for 20-25 minutes or until zucchini is tender and top is golden brown.